Located in the Ciutat Vella district,
San Sebastià
is the closest to
Barcelona
city on the Eastern end of the coastline. Together with
Barceloneta
, it is the oldest and most traditional, with sporting clubs of great relevance in the city for their sea-related activities. Sant Sebastià is also one of the longest stretches of beach, measuring approximately 1,100 m.
Sant Sebastià beach
is a favourite amongst men, who account for over 50% of its users and compared to the other beaches in Barcelona, except Bogatell, its users are of the highest average age. This is also the most frequently attended beach by
Barcelona
's local residents (almost 70%), particularly inhabitants of Ciutat Vella and it is the most commonly visited beach by foreigners.
Webcam Live Barcelona, Spain.
panoramic view over the San Sebastià Beach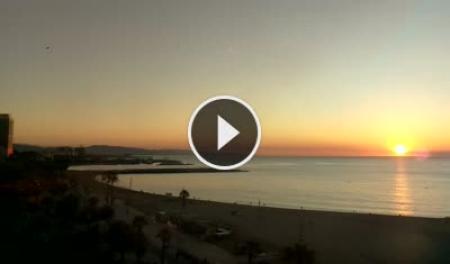 Play Video Live