Located in the quiet and central part of
Alba Adriatica
just a short walk from the beach,
Hotel Astor - 3*
features a large swimming-pool, a restaurant and breakfast room, large veranda with bar, elegant living room, room with TV-Sat and balcony, private parking with garage.
On the
Silver Beach
your umbrella is situated on the very best section of the beach in an exclusive wooded area, reserved for the guest of the
Hotel Astor
.
Webcam Live Alba Adriatica, Abruzzo, Italy.
panoramic view over the pine forest and the stunning coast of Alba Adriatica from Hotel Astor.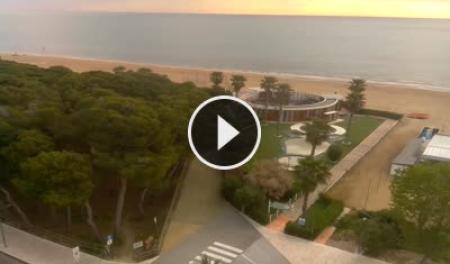 Play Video Live