Set just a few steps from the
Playa de Muro
, the 4-star
Playa Esperanza Hotel
features air-conditioned rooms, business center, 2 restaurants and a bar, on site mini-market, spa & wellness facilities including an indoor pool, tour desk and a kids' club, also, a fitness center, 3 outdoor pools, tennis court and on site water sports facilities.
Playa de Muro
, the largest
Mallorca
's sand beach, includes four sections that in total cover nearly six kilometres and is located in the town of Muro, near Alcúdia, on the northeast coast of the Balearic Islands of Mallorca.
Playa de Muro
is a perfect beach for all ages groups and caters to tourists and locals alike. Its easy access, restaurants, on site facilities, kids focused activities make from Playa de Muro a very popular holiday destination with all of the large hotels and rental apartments within walking distance to the beach.
Webcam Live Mallorca
view over the Playa de Muro from the 4-star Hotel Playa Esperanza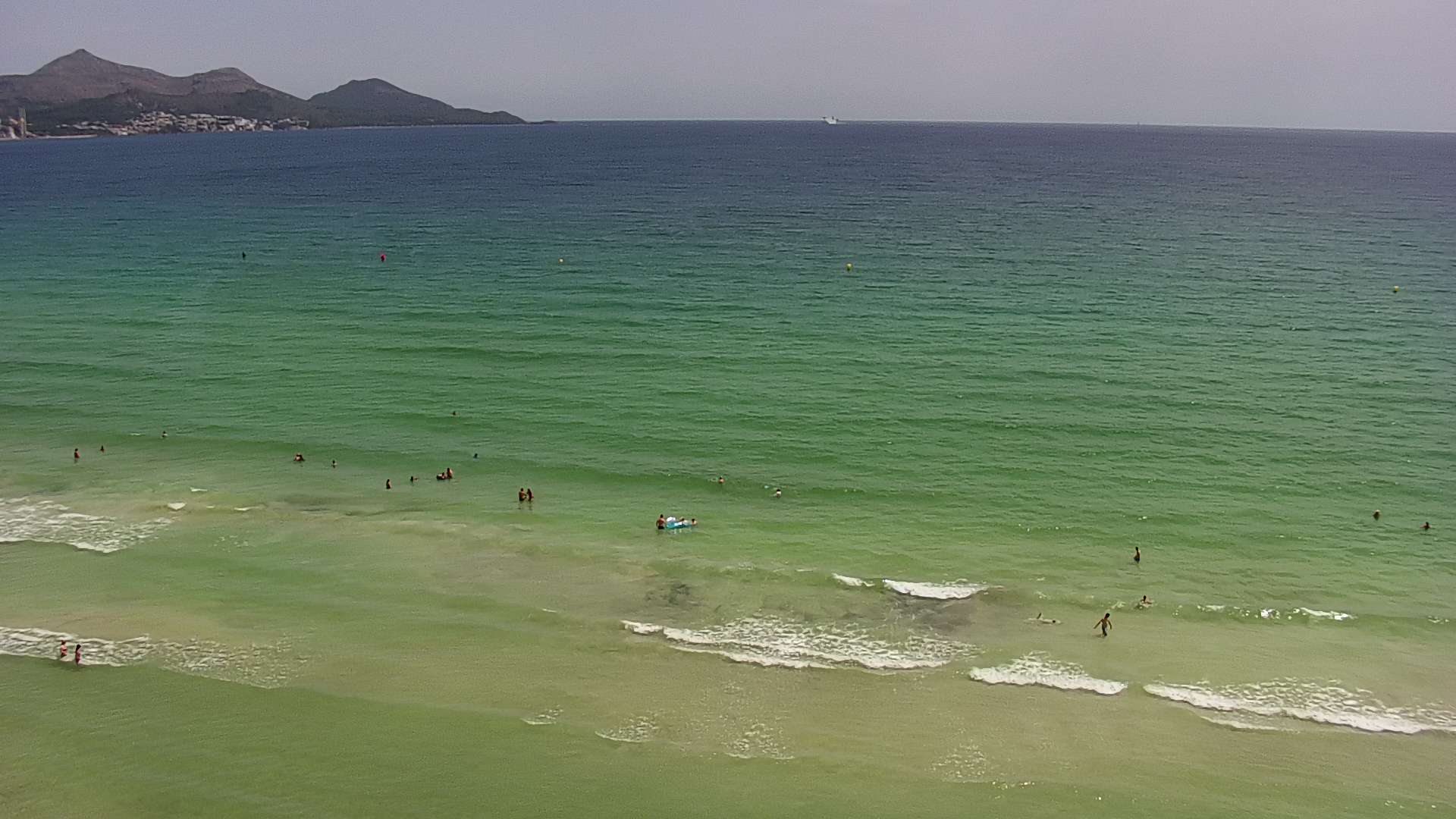 Play Video Live