A masterpiece of the XVIII century,
Piazza di Spagna
are connected with the church of the
Santissima Trinità dei Monti
by the monumental
Spanish steps
, built between 1723-1726.
The
Spanish steps
, once a year in the summertime, host a famous fashion show, and they are used as a catwalk.
Barcaccia Fountain
, located at the foot of the
Spanish steps
, was built in 1598 by order of the Pope Urbano VIII to commemorate the disastrous flood caused by Tevere river the very same year.
Webcam Live Roma
Spanish Steps and the Fountain of the Ugly Boat in Piazza di Spagna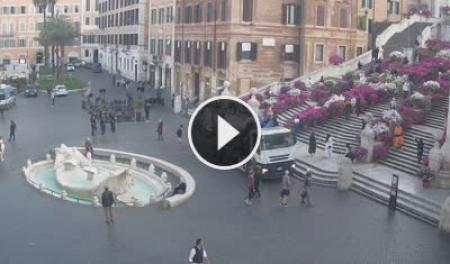 Play Video Live