Directly on the beach promenade of Puerto de Tazacorte you find the Plaza Castilla (Castilla Beach). It is the small touristic centre of the village where our holiday flats and our restaurant are situated too. You will be delighted to drink a coffee in the neighbouring terraces and enjoy delicious fish with the view onto the sea.
Webcam Live La Palma - Canary Islands
view over the Castilla Beach in Tazacorte from Restaurant "Taberna del Puerto"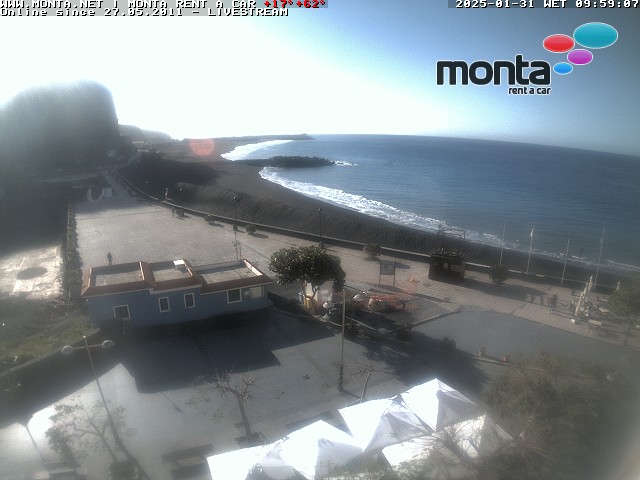 source
lapalmarentacar.de/webcam